Who We Are
At MCcourier, we're more than just a business magazine. We're a dynamic platform that bridges the gap between industry insiders and tomorrow's market disruptors. Founded in 2022, we've consistently offered our readers a unique blend of insightful articles, thought-provoking interviews, and spotlights on cool, new products that are redefining the business landscape.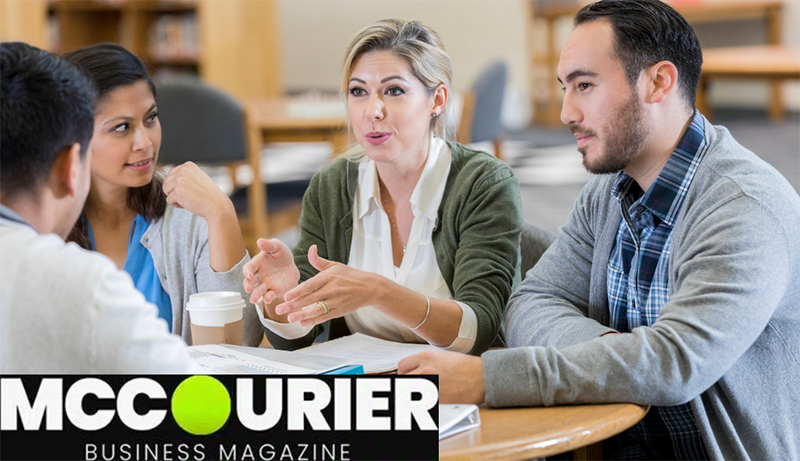 What We Do
Expert Analyses: We provide comprehensive analyses on market trends, investment opportunities, and breakthrough technologies, so you're always one step ahead.
Executive Interviews: Our exclusive one-on-ones with industry leaders offer unparalleled insights into what makes the business world tick.
Product Spotlights: Whether it's the latest SaaS tool that's optimizing supply chains, or a groundbreaking green tech innovation, we bring you up close and personal with products that matter.
In-Depth Features: From cover stories to special editions, we delve deep into topics that shape the modern business world, from sustainability and corporate ethics to AI and blockchain.
Community Connection: Through webinars, events, and our digital community, we offer a space for professionals to connect, learn, and inspire each other.
Why us?
Credibility: Our editorial team comprises seasoned journalists, industry experts, and thought leaders.
Diversity: We cover a wide range of sectors including finance, technology, healthcare, and retail, among others.
Innovation: We're always looking for the new and disruptive. If it's changing the way business is done, you'll hear about it first here.
Quality: Rigorous fact-checking, in-depth research, and high-caliber writing ensure you're getting the most reliable information.
Subscribe and Join Our Community
Be a part of our growing community of entrepreneurs, business leaders, and innovators. Subscribe today to get full access to our digital and print editions, exclusive invites to our events, and so much more!
Thank you for your trust and readership. Together, let's shape the future of business!
For collaboration, editorial inquiries, or product spotlights, feel free to Contact Us.